In its creation, "Fina Fuerte" (Fine Strong) was the main quality that most inspired us. Our master blender had created this cigar from a combination of carefully selected and aged tobacco leaves. It has a subtle strength, with flavor and aroma that could only be achieved with the blend of Corojo Habano de Nicaragua, long fillers from San Andres – Mexico and fields from Estelí and Condega in Nicaragua.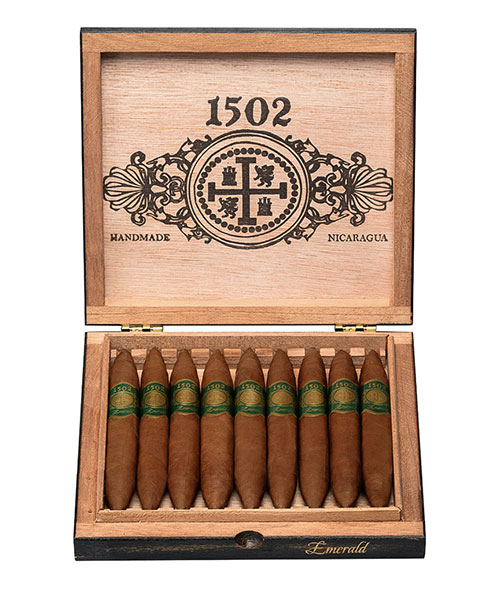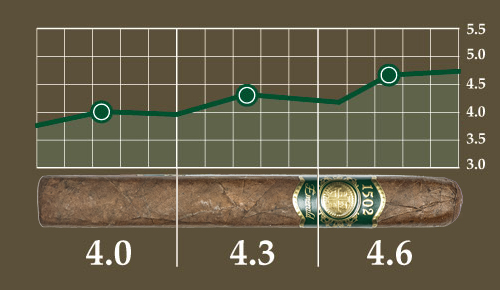 Strength: mild plus (4/10 – 4.6/10)
Honey sweetness and vanilla aroma. Delicate apple fruitiness. Citrus notes. Cedar. Roast aromas define the velvety smooth smoke of the oily leathery wrapper. Floral aromas and some nut.
Box of 20
6 x 50 Box Pressed
Box of 9
6 x 50 Box Pressed
Price: $105.00
Spanish Price: $ 95.00
English Price: $ 95.00
Box of 20
6 x 50 Box Pressed
Box of 9
6 1/2 x 52
Box Pressed
Price: $110.00
Spanish Price: $ 100.00
English Price: $ 100.00
Box of 20
6 1/8 x 52 Box Pressed
Box of 9
6 1/8 x 52 Box Pressed
Price: $51.75
Spanish Price: $ 47.25
English Price: $ 47.25
Box of 9
6 x 56 Box Pressed
Price: $120.00
Spanish Price: $ 110.00
English Price: $ 110.00
Box of 25
7 x 40 Box Pressed
Price: $125.00
Spanish Price: $ 112.50
English Price: $ 112.50
Box of 25
5 1/2 x 42 Box Pressed
Price: $112.50
Spanish Price: $ 100.00
English Price: $ 100.00
Box of 20
5 x 50 Box Pressed
Box of 9
5 x 50 Box Pressed
Price: $95.00
Spanish Price: $ 85.00
English Price: $ 85.00
Box of 25
6 x 50 Box Pressed
Price: $112.50
Spanish Price: $ 100.00
English Price: $ 100.00