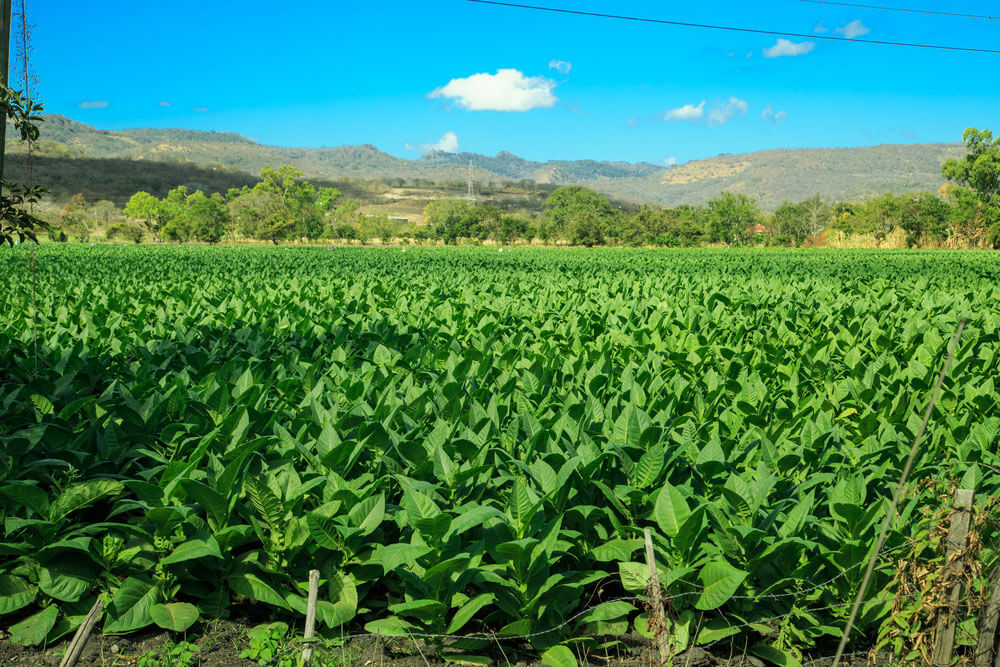 the most renowned and prestigious brand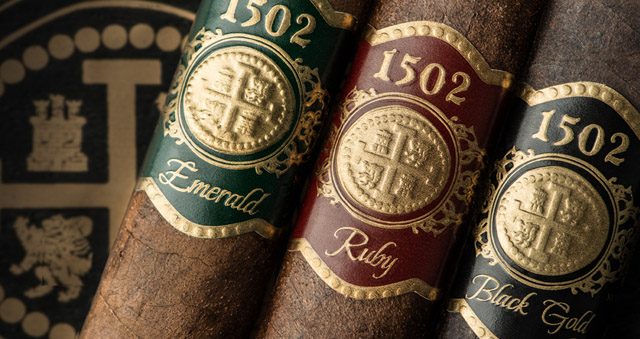 Emerald, Ruby, Black, Gold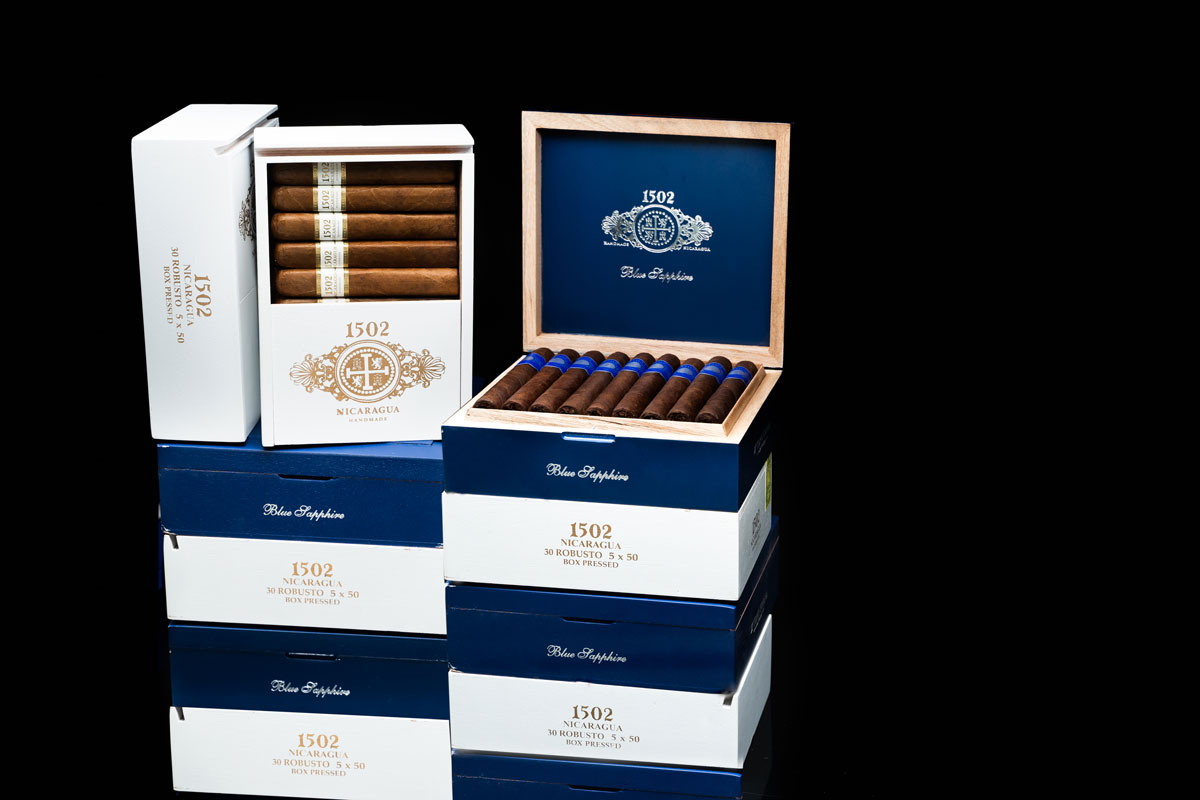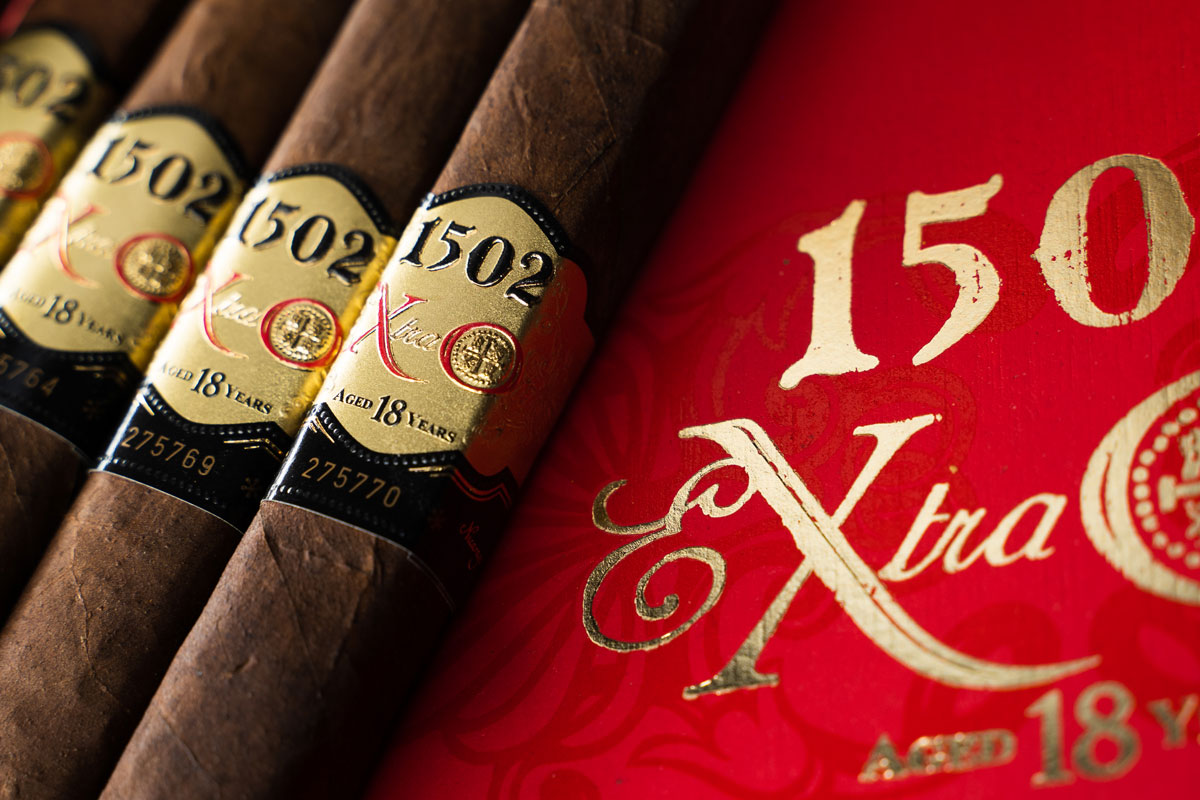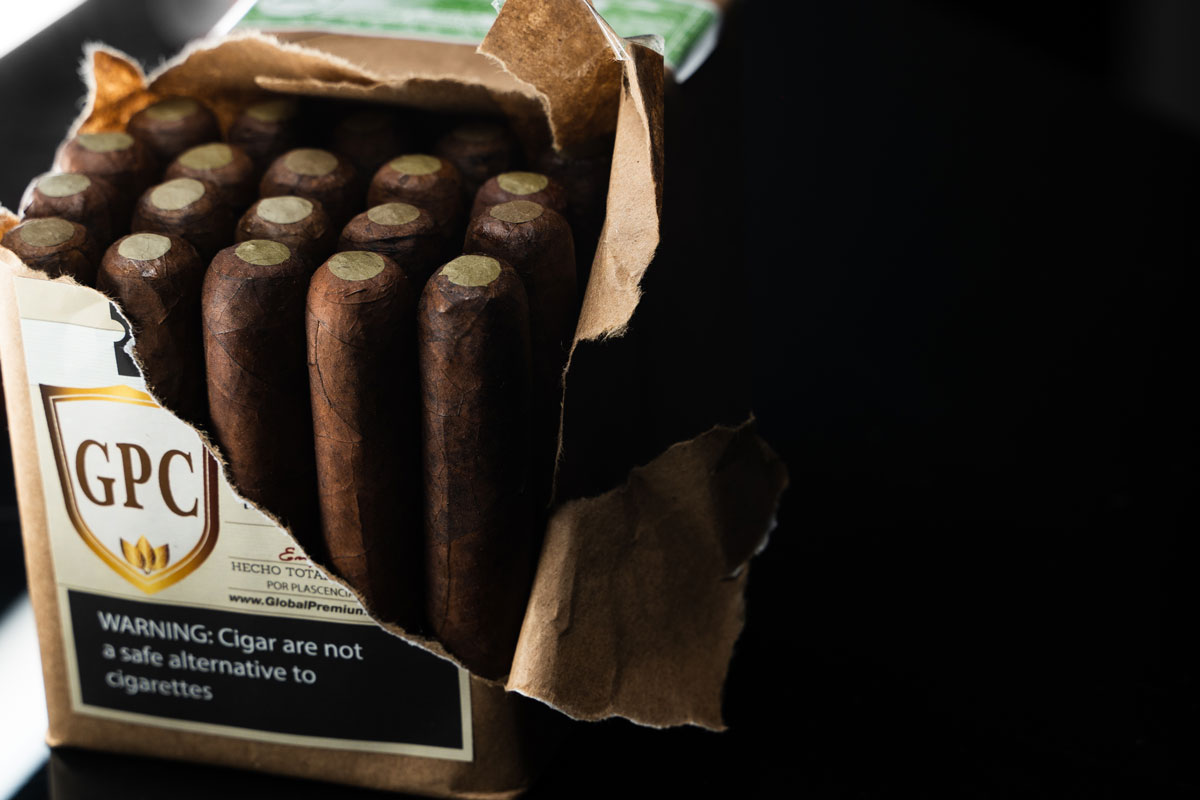 A lot of cigars on the market today tend to taste the same making "great" or "memorable" cigars a hard commodity to come across. This isn't the case with 1502 Cigars. Whether it is the Emerald, Ruby or Black Gold each delivers something dynamic, unique and versatile experience to today's cigar smoker.
Hitting the 1/2 way point 45 minutes in construction is still excellent while the flavors mellow just a touch to a medium-full body, shifting to a deeper general earthiness and a big pepper flavor without any spice or zest.
After lighting and taking the few initial puffs, there was an explosion of flavor, almost all floral. Wow.
The wrapper gives off a sweet tobacco aroma, and the foot produces a fruity caramel smell. Once torched, the cigar gives me flavors of cinnamon and wood with black pepper spice on the finish.
A delightful aroma of chocolate and cedar could be found on the retrohale, making the flavors that much better, and overall enhancing the experience.
We smoked a lot of cigars in 2014 and now it's time to announce our top 10 cigars of the year.
I fired it up, and from the first puff to the nub there was rich creamy smoke throughout.
I fired it up, and from the first puff to the nub there was rich creamy smoke throughout.
Three in 1/2 inches in, the cigar starts to transition a little bit. The body has moved up to full.
Perfect draw. Very straightforward, medium tobacco taste first-flight. Has an aged taste. Very nice.
The draw is open, impeccable, and is billowing smoke. Also producing a very clean burn line.
Smoking beautifully. Getting through the second-third, flavor-wise, getting a lot of that spice.
The cigar finishes out perfectly. No bitterness or harshness. It stays cool.
Very, very enjoyable smoke - truly awesome and quite impressive...
Beyond the dominant pepper there was more complexity to the flavor with the Emerald, in turn making it more of an enjoyable experience for me.
From a flavor perspective, the 1502 Emerald is another departure from my norm and is a fabulous cigar. It is medium in terms of body and mild-to-medium in strength; starting out quite mild, but picking up in strength throughout the smoke...
This cigar features a dark tan firmly packed wrapper with a dry rough toothy feel, a couple small veins, tight invisible seams and a rich peppery wood aroma. Overall, great burn time and excellent performance.
This cigar without a doubt blew me away! I am a full body smoker and never expected this of all three to be the cigar that won me over. All three releases by 1502 are fantastic as each stands on its own but the Emerald goes above and beyond!
This 1502 Cigars Emerald Series in Torpedo. This is a well constructed box pressed cigar with a slightly covered foot. Good mild flavors from the cigar, ample smoke. A great cigar for a beginner or someone who likes mild and smooth cigars.
There is a good amount of thick creamy smoke being produced with each puff. The draw was perfect from start to finish.
As the burn progressed other flavors in this complex cigar came and went. I found oak, leather, brown sugar, cedar, earth, molasses, black pepper, sweet cream and more coffee.
Overall, this cigar is a winner. Perfecto fans will really enjoy this cigar. If you come across a 1502 lounge, definitely check out this cigar.
My experience with the perfecto was definitely better than with the torpedo and has made me want to try other Emerald vitolas soon. If you can get your hands on one or another vitola, I say give it a try!
I found it quite intriguing and pleasant.
A unique cigar taking two of the most debated topics by Cigar Aficionados and combining them. (Lancero & Boxpressed). If you are not a fan of either we highly recommend giving this cigar a try for the taste alone.
The #8 spot on our list is a bit unique in that it is a line extension, not necessarily a new cigar (but it still qualifies!)
It's a very nice smoke, with a dry, woody finish.
The cap came off with perfection and the first light of the cigar has a wonderful aroma and a bit of spice through the nose.
As the cigar progressed through the first third and second third, the natural tobacco, coffee, and chocolate notes alternated as to which was the primary flavor...
The 1502 Emerald has consistently scored very well on many of the sizes assessed on Cigar Coop. With the Corona, this takes the line to another level. It's a great cigar for just about any cigar enthusiast at any time of the day.
The Emerald Corona finishes its fifty minute burn more into the medium body range with a nice mix of toast, oak and earth.
As the smoke first enters my mouth, a sharp citrus pierces my tongue, transitions to a rich cedar, accompanied by an orange zist sweetness, and finishes with toasted, earthy, and vegetal flavor.
Without question, the 1502 Emerald Corona stands at the top of the pack in a line that already has some excellent vitolas.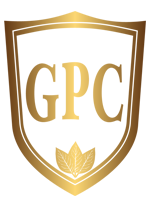 Age Verification
You must be 21 years old to visit our website.